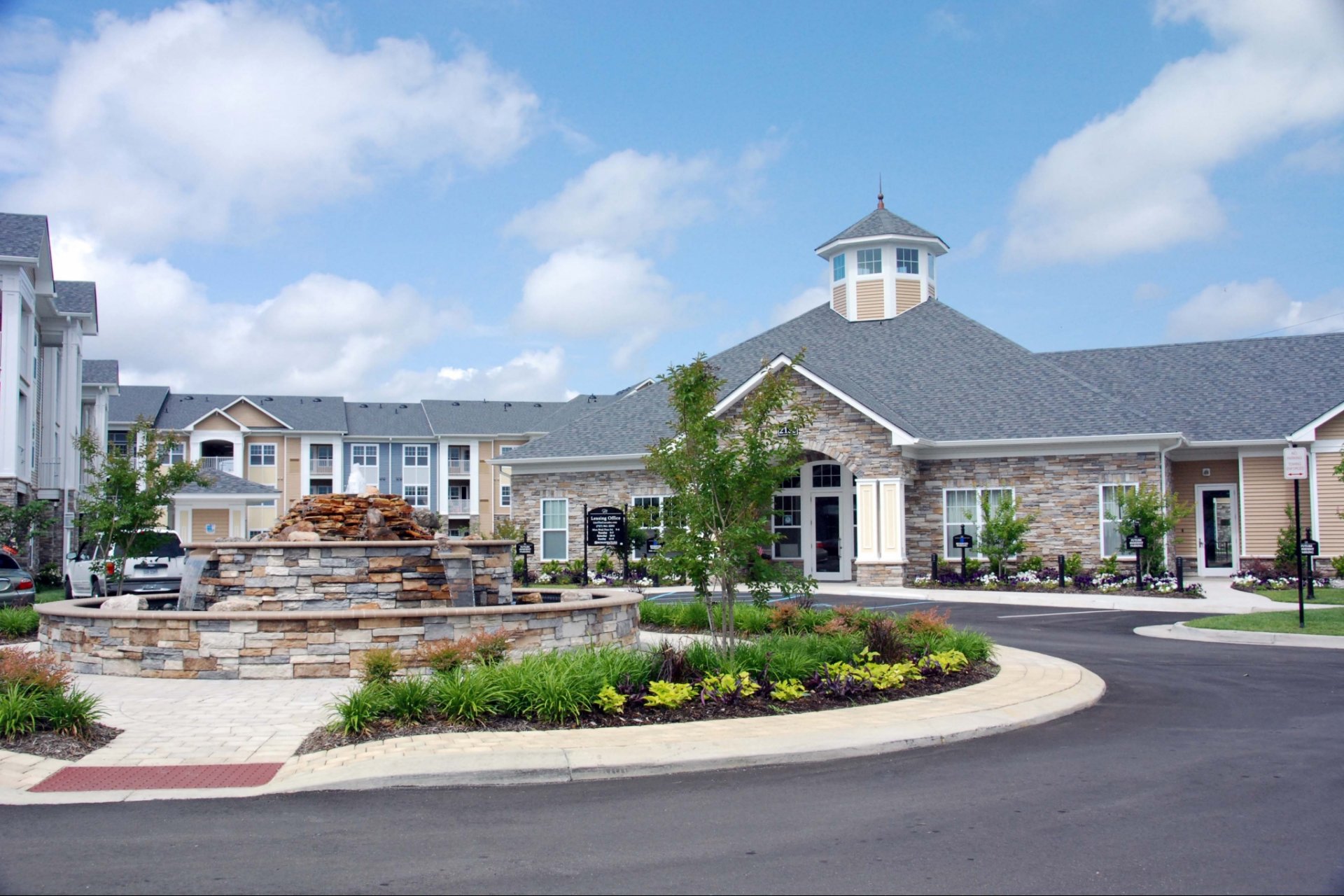 Your Review
Submit a Review

Resident Reviews
|Recommended: YesOver all I love the place — The peacefulness, it has a beautiful landscape and it makes you feel like it's worth your money.
|Recommended: YesI use the gym pool a lot and has a really nice look to it. I am proud to show my guests around — These are nice apartments.
|Recommended: YesI believe this to be the PERFECT PROPERTY my family — There may be some mishaps here and there. Maintenance things here and there. A change over in staff a couple different times since I've been here for a couple months. I can't imagine it being an easy job. But it's my home. A home I'm proud to call my own with my family. Blessed. I give everyone 5 stars all in all. If I know people put the effort in helping my family live a working good quality home, then they are doing their job. So for that....I thank you with all my heart for everything I have been through.
|Recommended: YesLove it — Comfortable, safe, responsive staff maintenance.
|Recommended: YesBig Fan — Great location and community for a relatively decent price I have loved my time here
|Recommended: YesProperty was well managed and looking flawless. — Quiet neighborhood and beautiful property
|Recommended: YesWe enjoy our neighborhood — The cascades is a great apartment complex to live in. The grounds are well kept the trash service is great. We love the extra closet space we get in our rooms enjoy the double sinks in our master bedroom. The office staff has always been helpful whenever we needed them.
|Recommended: YesIt's a decent place to live — Residents keep to themselves. Noise mostly comes from breeze ways. Maintenance fixes issues quickly. Have to watch your step because of pet goose poop
|Recommended: YesNice community — I really like the convenient location to everything. I love my apartment layout and all the amenities the community has to offer .only thing I dislike are the thin walls.I always hear my neighbors and their dogs
|Recommended: YesFriendly Complex, Ideal for Families — I paid a fantastic price for the space in my one-bedroom apartment Maybe, even too big Overall, quiet atmosphere, which I greatly appreciate because I prefer quiet for sleep. However, I was frustrated that the thermostat was not stable it would repeatedly get either too hot 78 degrees or too cold 55 degrees if left on Auto setting. Also, please take the time to pay snow-movers because my car got stuck 3 times in the parking lot Luckily, friendly neighbors helped push my car out of the snow A few annoyances, but an overall great experience
|Recommended: YesNice Place to Live — It's a pleasant little community with solid apartments in a good area.
|Recommended: Yes
Review — The apartments are great. The only issues I have are the visitor lots are not clearly marked and I still do not get notification texts or emails that I have signed up for.
Ariel, thank you so much for your review. We truly appreciate your feedback on how we can improve. We will look into why you are not receiving the package notifications. Please let us know if there is anything else we can do!
|Recommended: YesOne of my favorite places to live — I love Virginia Beach and I love living at the Cascades. The staff is very welcoming and helped me with any issues I ever had. The maintenance staff is quick to get there and help although I have only needed them twice which is another good thing. The landscape is beautiful and I plan on living here for a while.
|Recommended: Yes
Amazing Staff, Amazing Living Area — This is my first time living on my own and the staff has been wonderful in answering all of my questions and concerns They have made the move very stress free and are always so helpful. I feel very safe in these apartments and feel very comfortable that the appliances, fixtures, etc. will hold up for a long time. I would recommend these apartments to anyone
Stephanie, Thank you for your review! We are happy to hear that you are enjoying your new home at Cascades. If we can ever be of further assistance, please let us know!