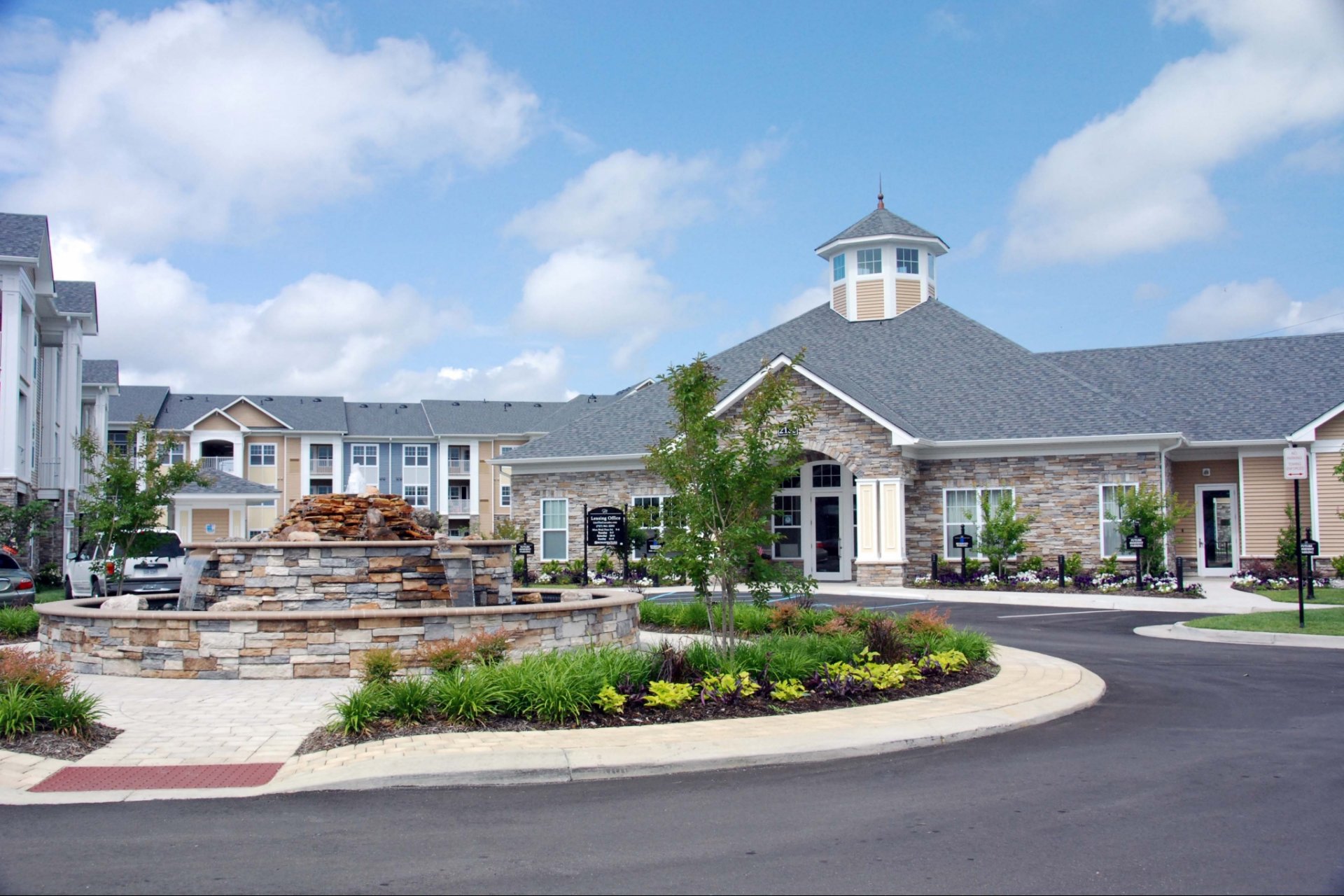 Your Review
Submit a Review

Resident Reviews
Andrew K Maintenance Man
|

Recommended: Yes
Great place to live|Recommended: YesIt's a nice place to live.
No major complaints|Recommended: YesI enjoy living here. It's pretty safe area, upkept, and well-lit. Other than hearing my neighbors here and there and limited parking, I'm pretty comfortable.
Very nice well maintained|Recommended: YesWell maintained property. Neighbors seem to keep to themselves. Nice clubhouse but needs new equipment in the exercise room and upgraded TVs and the associated technology.
Great atmosphere to live|Recommended: Yespeaceful, in the heart of the city
Better than most|Recommended: Yeswalls may be thin but overall great place to live
Retail side of complex|Recommended: YesIf you live on the retail side of the complex you can hear the traffic passing very clearly as if it were right next to you. You can even hear the music playing in someone's car when they are stopped at the intersection.
Best Apartments I have ever lived in|Recommended: YesI am genuinely sad about moving out of these apartments. My husband, and two of our friends have lived here for the last 2 years. The staff have always been friendly and helped out with anything we needed assistance with, especially Erica. Thank you Erica for all your help and kindness. The apartments are spacious and updated, they have plenty of amenities, and I love the welcoming community. They try to have regular community get togethers as well. Our personal reason for moving, was that our friends bought a home and my husband and I could not afford the cost of the apartment. The apartments our pricier then most but it's because it's a luxury apartment with a lot to offer. I would highly recommend living here and would consider living here again if the prices dropped or if we were able to afford it.
Great Location, No issues|Recommended: YesThe location is great, neighborhood is quiet and the staff is super friendly Been here for 2 months and no complaints
Great Property|Recommended: YesQuiet, they keep the property kept well maintained. Have had no issues with neighbors. Staff is wonderful here
Best Apartment By Far|Recommended: YesI really love living here The staff are so polite and friendly, and the landscape is so beautiful.
Wonderful|Recommended: YesI absolutely love living in the Cascades apartments the staff is very helpful and the area is beautiful My only complaint would be living near the pool I tend to hear a lot of noise from outside but never from my neighbors most everyone is very respectful with noise level.
Over all I love the place|Recommended: YesThe peacefulness, it has a beautiful landscape and it makes you feel like it's worth your money.
I use the gym pool a lot and has a really nice look to it. I am proud to show my guests around|Recommended: YesThese are nice apartments.
I believe this to be the PERFECT PROPERTY my family|Recommended: YesThere may be some mishaps here and there. Maintenance things here and there. A change over in staff a couple different times since I've been here for a couple months. I can't imagine it being an easy job. But it's my home. A home I'm proud to call my own with my family. Blessed. I give everyone 5 stars all in all. If I know people put the effort in helping my family live a working good quality home, then they are doing their job. So for that....I thank you with all my heart for everything I have been through.
The views and opinions expressed herein are solely those of the original authors and other contributors. These views do not reflect the views of "The Cascades", its owners, managers, agents, employees or content providers. No representation or warranty, express or implied, is made or given by "The Cascades", its owners, managers, agents, employees or content providers regarding safety, accuracy, completeness or suitability of the information or material expressed herein for any particular purpose