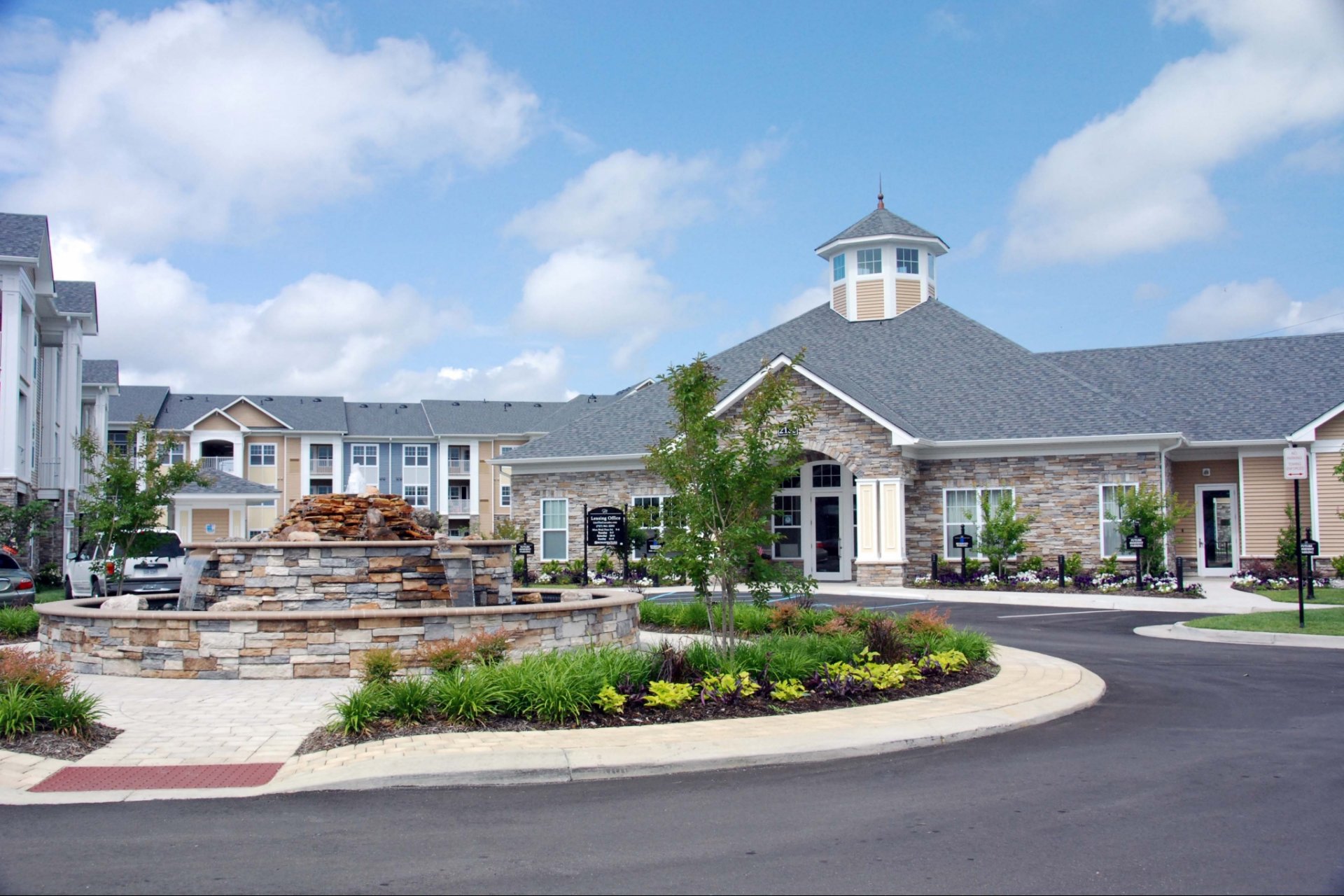 Your Review
Submit a Review

Resident Reviews
|

Recommended: Yes
We appreciate your 5-star rating, Terra! Thank you for making a home with us at The Cascades.
|Recommended: Yes
Great Place — People ask me all the time about the community... They want in
Thank you for this excellent feedback about The Cascades, David! It's wonderful to know that your friends and family are interested in our community! We hope you have a long, happy stay with us!
|Recommended: Yes
Nice appartement but not luxury — Great Location but we can hear our neighbors walking so loud that it seems they are in our house, we can hear neighbors put their toilet seat down. Great landscaping but trash receptacle always overfilled. Parking is perfect, trash fairies are prompt on time. It's a nice starter apartment but lacking in sound proof quality.
Thank you for sharing your thoughts on how we could make Cascades an even better place to call home. We value all feedback, and we invite you to voice your opinions to us directly by stopping by the Leasing Office. Thanks!
|Recommended: Yes
Excellent Apt — This has been an excellent apartment The staff is amazing I would most definitely recommend it
It's wonderful to read this review of The Cascades! We're delighted that you have found our team to be amazing. Thank you for making your home with us, and thank you for this review!
|Recommended: NoI think the grounds should be managed better with dog poo — The cost to be here for a 2 bedroom is not worth it.
|Recommended: YesDecent Place — Its quiet most of the time, I can hear my neighbors at times through the walls. Maintenance is good but is not always immediate. Staff is friendly and professional.
|Recommended: YesNice community, some of the neighbors are loud though. — It's a nice community to live in, very nice apartment unit.
|Recommended: YesGood value for the money, could use some improvements — Overall, I am pretty satisfied with the apartment. It's absolutely huge and contains just the right about of amenities for me as a single guy. That being said, I can many times hear my neighbors--- though I can't blame the Cascades---it's after all the neighbors being loud. The biggest challenge is parking. Rarely can I ever get a spot in front of my door. Supposedly they are going to be offering extra reserved parking spaces for an additional charge , but they are taking their sweet time on that. The place is pretty clean overall inside and out. Maintenance can take some time to get to you as they only have 2 people on staff for the entire apartment complex. They seriously need to hire at least one other person to get more stars on this rating. During the COVID-19 crisis, they didn't hesitate to reach out to let us know about rent accommodations for folks affected financially by it, which was impressive. Lastly, I believe they have a new property manager who sends out way more emails than the previous one but at least she takes her job seriously. Overall, I checked out at least 10 different apartments and this one was definitely the best value for the money, but of course, like anything, it leaves something to be desired.
|Recommended: YesN a — n a
|Recommended: YesBeautiful Landscaping and grounds — It is a pleasure to wake in the morning and view our beautiful facilities. It is much like a resort at times with all the amenities. The staff is very pleasant to work with and all have great attitudes.
|Recommended: YesSecure and friendly — glad to be here, people are nice staff and residents
|Recommended: YesVery well maintained, Staff is very friendly — Cascades is a great place to live. The grounds are maintained well. The staff are friendly and knowledgeable. The maintenance personnel are friendly and quickly respond to trouble calls.
|Recommended: YesAbsolutely Wonderful — I absolutely love staying here I have lived here a few months now and the community is great The grounds are always clean and the staff here are so friendly I have only been to the front office a couple of times but they remember me by name and are the absolute sweetest The actual apartment is HUGE It's a one bed one bath, but it certainly doesn't feel like it, no cabin fever at all The noise from the neighbors is barely noticeable. It is there, but I only really hear when people when they stomp up and down the outside stairs. I pay it no mind. I love the location too It isn't a far drive to stores, or good restaurants which is great
|Recommended: YesNice, Quiet Community — I enjoy the community, open parking and quick response on maintenance support
|Recommended: YesIt's a nice place to live — The location is great and everything about the complex staff is pleasant