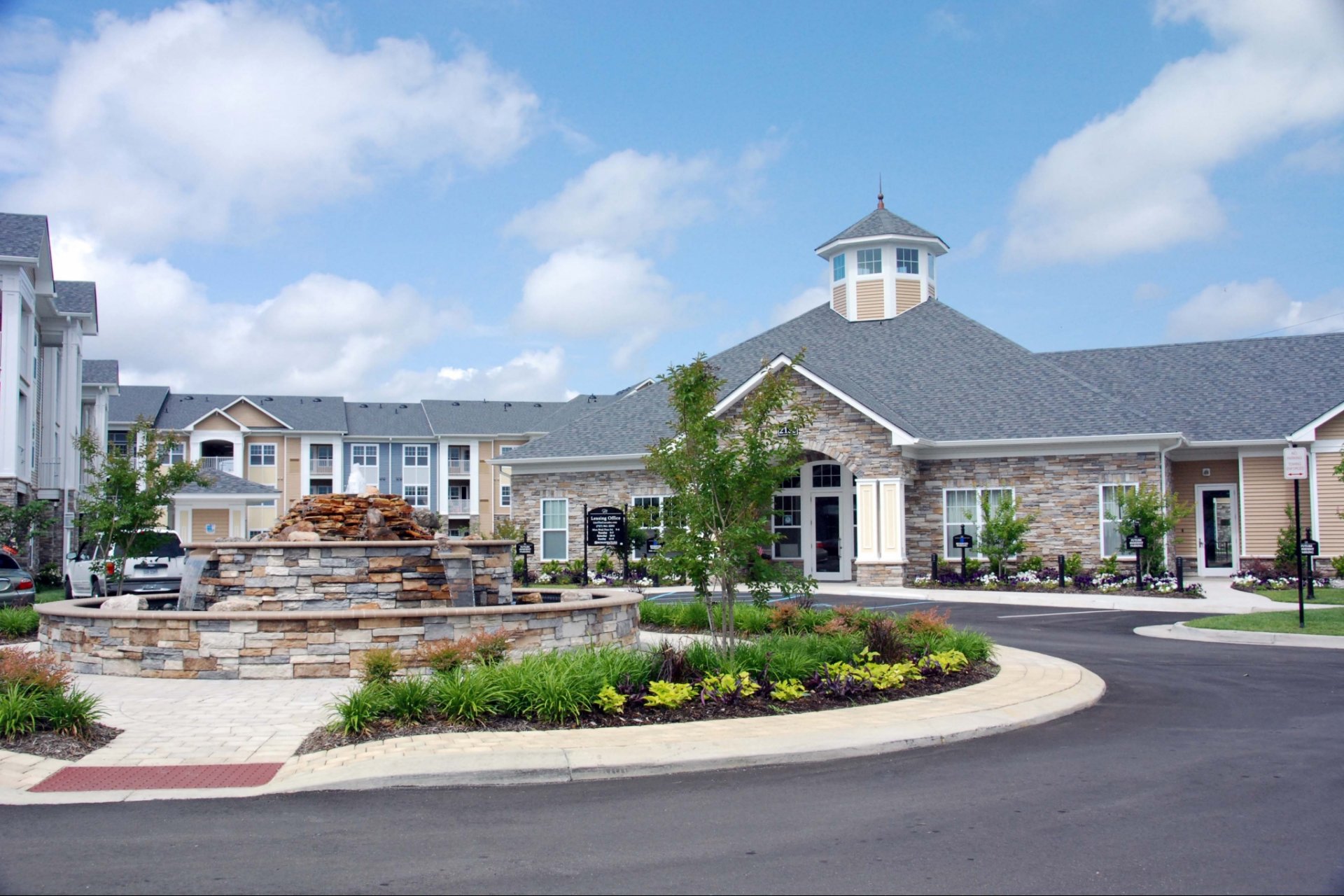 Your Review
Submit a Review

Resident Reviews
The property is well maintained.
|

Recommended: Yes
So far so good|Recommended: YesI haven't lived here long, but so far I have no complaints about anything here. I'm always able to find parking close to my building, the property is always clean and picturesque, the staff is friendly and helpful, and overall it feels like a safe community. My family and friends are always impressed every time they visit me.
Recommended|Recommended: YesWe moved here last July, we love our apartment and the community.
Overall it has been a pleasant experience, with some complaints.|Recommended: YesI love living here. I have only two complaints. The first complaint is regarding the limited amount of parking spaces. I feel residents should be assigned at least one parking space. I find I am always trying to return home as early as possible to try to get a parking space near my apartment. My second complaint, which is a major complaint, is regarding the noise from the individuals above me. I am constantly hearing stomping, bumping, and other noises. I know the individuals own a very large Rottweiler, so I am sure much of the noise I hear is from the dog. I am never able to sleep past 6 am, as I am often awakened by the bumping. At times, it starts as early as 4 or 5 a.m. It has become a major source of frustration for me.
Maintenance|Recommended: YesAlways Andrew showed up on time, for any maintenance complaints which we raise . Nice and helpful.
This is good service|Recommended: YesAndrew is very helpful , always comes completes his work, very polite and very helpful
Maintenance|Recommended: NoMaintenance man was extremely timely, helpful, and went above and beyond in caring for our concerns.
Love our home|Recommended: YesIts a great place to live. Very quiet. Very nice and neat. Staff is always friendly and willing to help. Never have had any issues.
Met my short term lease needs well|Recommended: YesOverall this worked great for my short term lease needs. Staff is super friendly, professional and very helpful. Location was perfect for my needs.
Helpful staff and comfortable living arrangement|Recommended: YesVery peaceful and a relaxing place to call home
Our time here was wonderful.|Recommended: YesThe apartments are fantastic, quiet neighborhood, beautiful layout and our overall experience here was great. Ericka in the front office and Andrew on the maintenance team were both phenomenal. They really made our time here close to perfect. I recommend a rise for the both of them because they are great at their jobs and they really care about the people who live here.
Resident|Recommended: YesParking can sometimes be pack, but not far away from the building. Overall i love it here, and have no complaints.
Awesome|Recommended: YesIt feels home to live here.
Generally good but with minor shortcomings.|Recommended: YesParking can be a nightmare when other residents are inconsiderate and the towing company can be unresponsive. Loading and unloading is particularly bad when nowhere near the apartment is available. I should NEVER have to walk out to my garage, which is not close, and have to find a way to get it unblocked by some vehicle when I need to get to work. This happens far too often. I routinely find dog droppings outside my apartment, I do not have a dog. I hear A LOT of loud noises from my upstairs neighbor and the stairs. I have had packages taken hostage when I ordered them urgently and needed them outside business hours, I do a majority of my shopping online and this can be a problem. Outside business hours I have received less than satisfactory responses to issues relating to all of the above and seen virtually no action concerning parking, noise, pet or package issues. Maintenance is always good at their work and I apply that. Staff are courteous and usually helpful as well. The complex is newer than most around and generally nice. I expect quite a bit for the amount of rent relative to the area and while I am not totally dissatisfied, I cannot say my expectations have been fully met.
Best apartment|Recommended: YesAbsolutely Tell Erika that Fernando sent you
The views and opinions expressed herein are solely those of the original authors and other contributors. These views do not reflect the views of "The Cascades", its owners, managers, agents, employees or content providers. No representation or warranty, express or implied, is made or given by "The Cascades", its owners, managers, agents, employees or content providers regarding safety, accuracy, completeness or suitability of the information or material expressed herein for any particular purpose