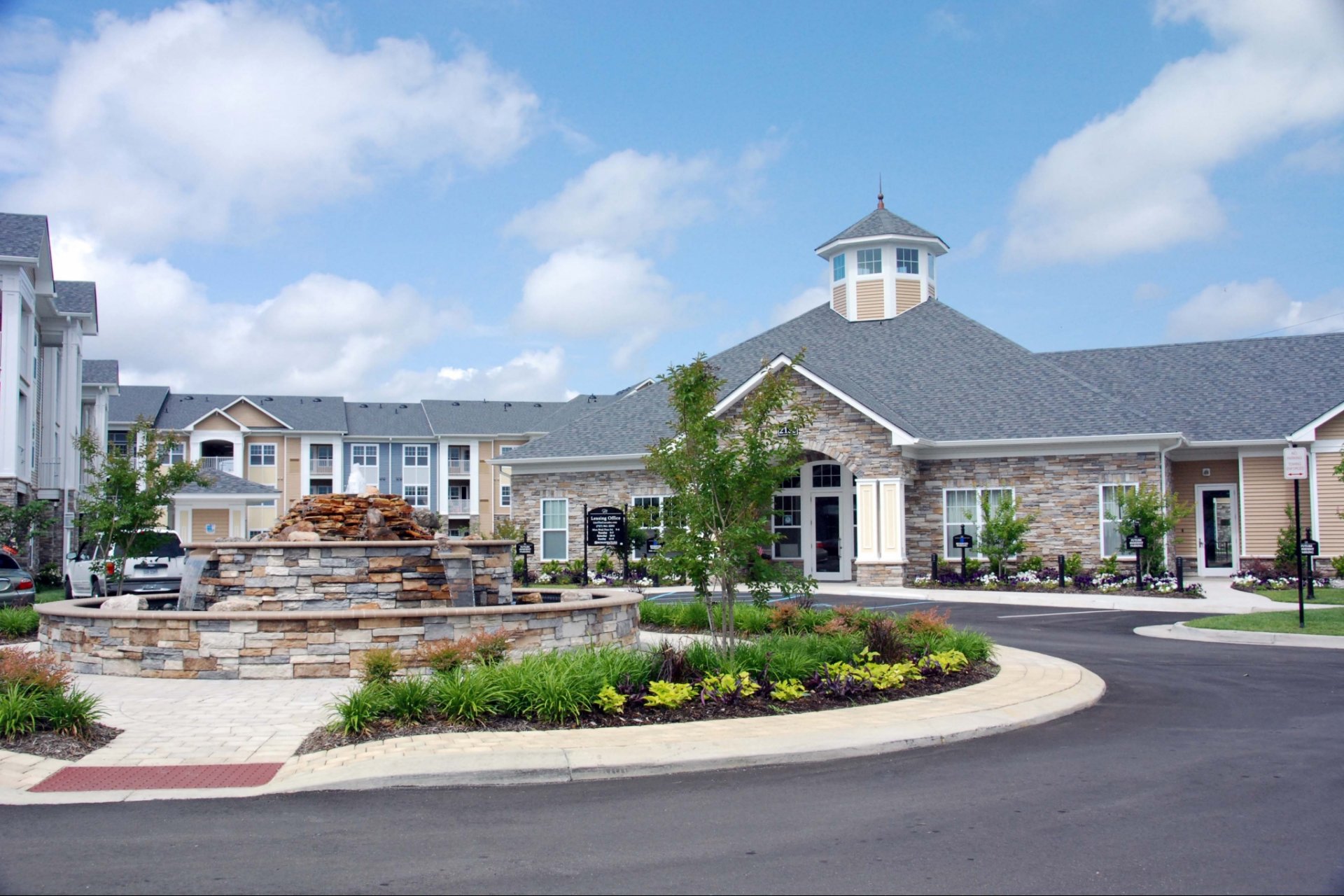 Your Review
Submit a Review

Resident Reviews
|Recommended: YesAbsolutely Wonderful — I absolutely love staying here I have lived here a few months now and the community is great The grounds are always clean and the staff here are so friendly I have only been to the front office a couple of times but they remember me by name and are the absolute sweetest The actual apartment is HUGE It's a one bed one bath, but it certainly doesn't feel like it, no cabin fever at all The noise from the neighbors is barely noticeable. It is there, but I only really hear when people when they stomp up and down the outside stairs. I pay it no mind. I love the location too It isn't a far drive to stores, or good restaurants which is great
|Recommended: YesNice, Quiet Community — I enjoy the community, open parking and quick response on maintenance support
|Recommended: YesIt's a nice place to live — The location is great and everything about the complex staff is pleasant
|Recommended: YesPeaceful — Very Quiet and Warm Loving
|Recommended: YesExcellent condition, grounds are kept clean and neat. Updates are continual. — Excellent location. Nice pool and hospitality area. Maintenance is GREAT Staff is friendly and helpful. Kind of pricey, though.
|Recommended: YesMaintenance — Prompt service and very professional
|Recommended: YesAwesome place to live — We've lived here for a little over 7 months and I have to say - this is the best apartment complex we have ever lived in. The grounds are clean, the neighbors are nice, and the staff is accommodating and friendly. The maintenance staff, particularly Andrew who is the one I see most frequently when we have a request , consistently exhibit excellent customer service and timely, quality repairs. We are really impressed.
|Recommended: YesThe property is well maintained. — I enjoy living at the Cascades apartments. My apartment and is very nice.
|Recommended: YesSo far so good — I haven't lived here long, but so far I have no complaints about anything here. I'm always able to find parking close to my building, the property is always clean and picturesque, the staff is friendly and helpful, and overall it feels like a safe community. My family and friends are always impressed every time they visit me.
|Recommended: YesRecommended — We moved here last July, we love our apartment and the community.
|Recommended: YesOverall it has been a pleasant experience, with some complaints. — I love living here. I have only two complaints. The first complaint is regarding the limited amount of parking spaces. I feel residents should be assigned at least one parking space. I find I am always trying to return home as early as possible to try to get a parking space near my apartment. My second complaint, which is a major complaint, is regarding the noise from the individuals above me. I am constantly hearing stomping, bumping, and other noises. I know the individuals own a very large Rottweiler, so I am sure much of the noise I hear is from the dog. I am never able to sleep past 6 am, as I am often awakened by the bumping. At times, it starts as early as 4 or 5 a.m. It has become a major source of frustration for me.
|Recommended: YesMaintenance — Always Andrew showed up on time, for any maintenance complaints which we raise . Nice and helpful.
|Recommended: YesThis is good service — Andrew is very helpful , always comes completes his work, very polite and very helpful
|Recommended: NoMaintenance — Maintenance man was extremely timely, helpful, and went above and beyond in caring for our concerns.
The views and opinions expressed herein are solely those of the original authors and other contributors. These views do not reflect the views of "The Cascades", its owners, managers, agents, employees or content providers. No representation or warranty, express or implied, is made or given by "The Cascades", its owners, managers, agents, employees or content providers regarding safety, accuracy, completeness or suitability of the information or material expressed herein for any particular purpose